About Australian Online Car Parts Tools & Accessories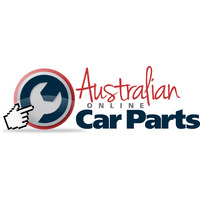 About Us
Australian Online Car Parts Tools & Accessories is a specialist service business that works online offering the most competitive car parts pricing - guaranteed.
Our professional team is always ready and willing to assist you with all your online spare parts, tools and accessories.
We supply products and parts for Australian most popular cars including Holden, Ford, Mitsubishi, Mazda, Subaru, Honda, and many more

We are based on the south coast of NSW and ship to every corner of Australia

We stock both Australian and international brands

We pride ourselves in offering excellent service, fast delivery and the most competitive prices
Our company
Our Australian and family-owned company was founded by Neil Leifels & Susan Hawley in 2014, and our professional team is ready to assist you with your car parts and tools needs!
We offer expert knowledge for all your needs to ensure you get the right parts to suit your car.
About Neil
Neil's background stems from 28 years as a parts manager.
His extensive experience makes him your walking encyclopedia of knowledge when it comes to all things car parts, including the parts that do and don't fit!
Neil and his team understand that these days, most people looking to buy a new or used car have more information at their fingertips than ever before; they've done their research and know more than the average car salesman gives them credit for!
We aim to get involved in your research process to ensure you're better informed about the types of parts you may need for your car.
Need help understanding which parts are required for your car? Ask Neil a question!
Why us
Competitive pricing, parts suitable for your car, and personalised help and support - just some of the reasons you should choose Australian Online Car Parts! Find out more reasons here.

Expertise
We want to provide you with all the resources you need to confidently source the right parts and accessories for your car.
Learn more about our expertise and how we can help you choose the best car parts!

Service
Australian Online Car Parts prides itself on outstanding customer service and support - always.
Find out more about our unique service and how you can get the best information and support when searching for and purchasing car parts online.

Our goals
To become your one-stop-shop for all online spare parts, tools, and accessories

To deliver outstanding customer service at all times

To offer expert knowledge and personalised support to answer any questions you may have about your car parts

To ensure you can easily find the right parts and accessories for your car

To provide customers with the best value and highest quality items

To make it easy for customers to buy car parts and accessories online
Our range of online car parts
Customers all over Australia choose Australian Online Car Parts for high quality parts, great prices, and fast delivery.
We have most spare parts and accessories for all your cars needs, including both Australian and international brands.
Shop online today and get your parts delivered direct to the door of your home or workshop!
We have an extensive range of stock on hand and, in most cases, process same-day packing and shipping.
Australian Online Parts Is located at Unit 2, 148 Industrial Rd Oak Flats NSW 2529
We can be contacted at cs@australianonlinecarparts.com.au
Phone 02 4232 2181 office hours 9.30am -3.00pm Monday to Friday