MAZDA Boot Lip Protector Mat New Genuine Mazda
Author: Australian Online Car Parts


MAZDA Boot Lip Protector Mat New Genuine Mazda
Protect your rear bumper and boot lip from scratches and scuffs when loading and unloading cargo. Folds flat for easy storage when not in use.
This Genuine accessory not only offers added protection to the paintwork when moving cargo from the rear of your vehicle, but also makes handling easier. That is, when loading or unloading it is much easier to be able to slide objects over the boot lip rather than lifting them clear, allowing you to minimise the back pain endured when moving heavy objects such as suitcases, golf clubs, and strollers.
Mazda's Genuine Boot lip protector can also be laid flat unfolded in the boot and 'loose' objects such as briefcases and eskys, can be placed on the protector to help stop them moving around.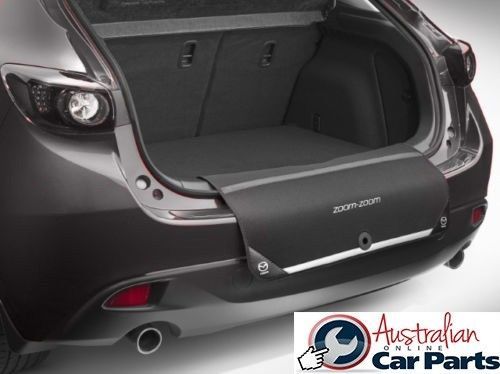 AVAILABLE FOR:

All Mazda2 Models

All Mazda3 Models

All Mazda6 Models

All Mazda CX-5 Models

All Mazda CX-7 Models

All Mazda CX-9 Models

#mazda2#mazda3#mazda6#mazdacx5#mazdacx7mazdacx9#carparts#Australianonlinecarparts#deliveredtodoor#onlinecarparts#mazdabootlip#mazdabootlipptotector#genuine#bootlipmat
---
Leave a comment